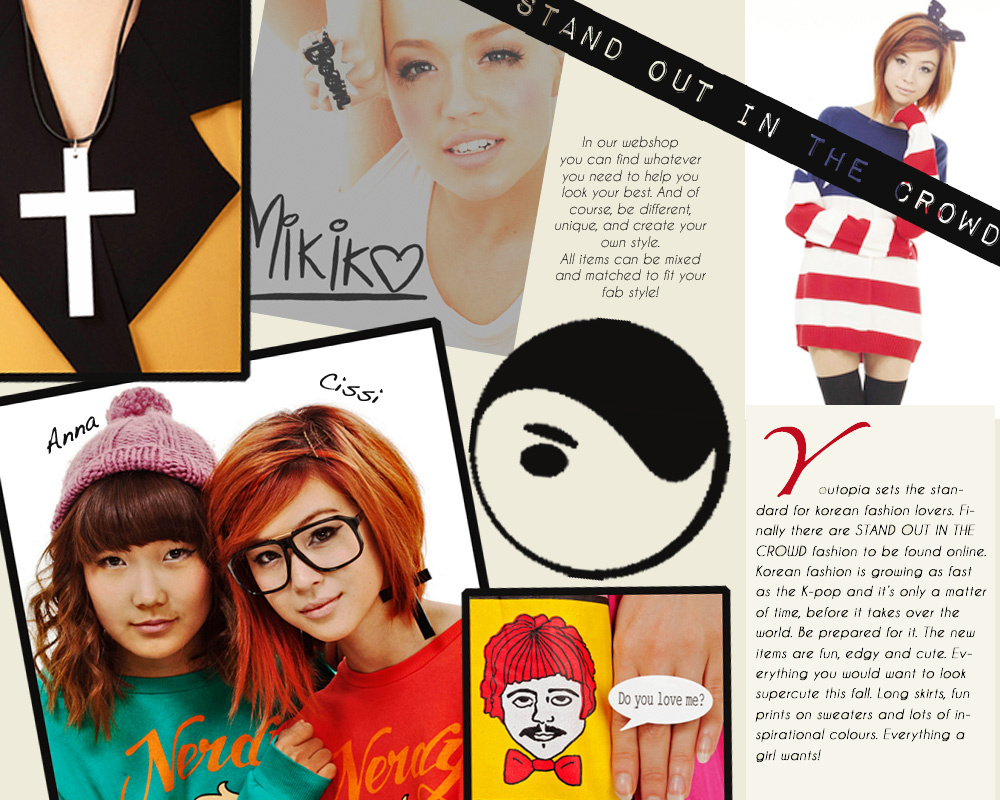 Rachel and Nathalie are two sisters with a dedicated passion for asian fashion.
"In February 2011 we started Youtopia.se to help you get a hold of the cutest, coolest and most unique clothes from Asia. We have roots in both Scandinavia and Asia but live in Sweden, where we are born and raised. Youtopia.se is our dream come true – to be able to work together achieving our goal of creating a place where people who want to look cute but still different from everyone else can find their favorite fashion. Youtopia is the universe we've created for creative people, for those who like us want to STAND OUT IN THE CROWD and don't care if people stare when they walk down the street. This is for you!"
All new clothing on this site is handpicked in Asia and styled by us. As a compliment to our concept we also offer carefully selected vintage clothing from different parts of the world.
If you want to get even more inspired by asian fashion and go behind the scenes of Youtopia, visit our popular blog: www.youryoutopia.com
Comment, subscribe and get interactive in the Youtopia dream world.

If you want to get in contact with us you can email us here.
Love
Rachel and Nathalie